Coca-Cola has confirmed it is interested in exploring the possibility of using cannabis compound in some of its drinks to help ease physical problems such as inflammation, pain and cramps.
The soft drink giant has said it is 'closely watching' the market for drinks infused with cannabidiol (CBD), the chemical in marijuana believed to relieve pain and anxiety.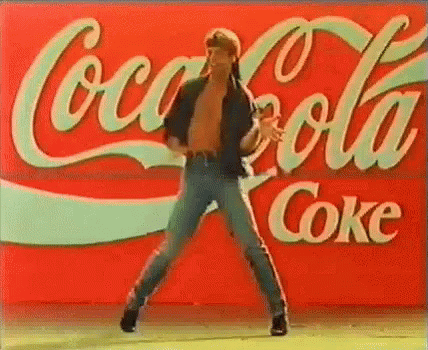 The spokesperson for Coca-Cola has noted that the space for CBD-based drinks is 'evolving quickly'. Unlike tetrahydrocannabinol (THC), CBD doesn't produce the high normally associated with marijuana.
Coca-Cola spokesperson said: "Along with many others in the beverage industry, we are closely watching the growth of non-psychoactive CBD as an ingredient in functional wellness beverages around the world."
"The space is evolving quickly. No decisions have been made at this time."
Coca-Cola's statement follows reports that it had been discussing a tie-up with the Canadian marijuana company Aurora Cannabis to produce a health drink.
Aurora's stock price was up 15% in early trading Monday following the report of the possible tie-up.
The company said it intends to enter the beverage space, but could not confirm the Coca-Cola talks.
Aurora spokesperson said: "Aurora has expressed specific interest in the infused beverage space, and we intend to enter that market. There is so much happening in this area right now and we think it has incredible potential. As a rule, we do not discuss business development initiatives until they are finalized, however, we have a responsibility to our shareholders to give proper consideration to all relevant opportunities that are presented."
The rumoured talks come as Canada prepares to legalise cannabis for recreational use on 17 October, after many years of permitting it for medicinal purposes.
The legal low-concentrate CBD oil is said to be beneficial for promoting sleep, boosting appetite and reducing stress, depression and anxiety. Meanwhile, cannabis advocates argue that the ingredient is also capable of relieving conditions such as arthritis and diabetes.
CBD is one of the latest wellness fads in Los Angeles. The ingredient is used in cocktails and at upmarket juice bars. However, Coca-Cola's interest in the marijuana sector comes as the fizzy drinks market declines.
Also read: Woman used YouTube to Grow $10k Worth of Cannabis at Her Home
While Coca-Cola is the first major non-alcoholic drinks manufacturers to express interest in the cannabis markets a number of alcoholic drinks manufacturers have already shown their interest in the space.
Spirits and beer company Diageo is reportedly holding discussions with at least three Canadian cannabis producers about a possible deal. Another spirit company Constellation Brands has bought a $4bn stake in a Canadian medical marijuana producer, Canopy Growth.
Meanwhile, Lagunitas Brewing Company, owned by Heineken International, has launched a brand specialising in non-alcoholic drinks infused with THC.